About Two Maids & A Mop Birmingham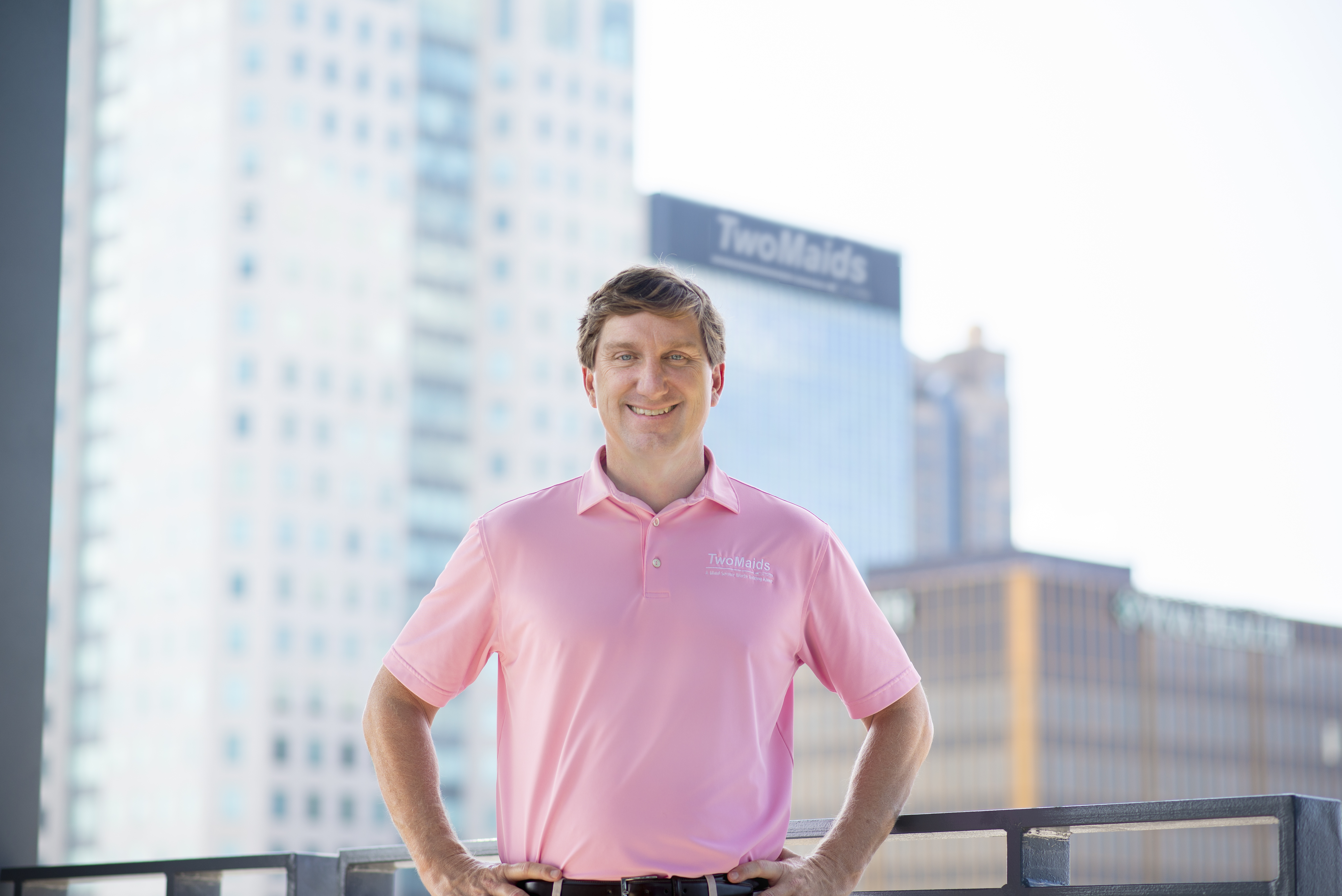 Hi, I'm Ron Holt, President and Founder of Two Maids & A Mop. This is the story of how our tiny cleaning service became one of the fastest-growing cleaning companies in America.
Two Maids & A Mop began inside a tiny 250 square foot office, April Fool's day, 2003. That first year, we cleaned less than 100 homes and only had a few part-time employees. It took us over two years before we even earned a paycheck and frankly, I questioned more than once if I had made the best decision for my family.
Along the way I came across an amazing business book called Good to Great by Jim Collins. My main take away from Collins was that every successful company has one thing in common: a vision for success. This completely changed my mindset and I was inspired to create a vision of my own: To become the nation's fastest-growing, most innovative residential cleaning company in America. This vision was bold, but I shared it with my employees and as the years passed, we continued to succeed, and the vision started to become personal to each of us on the Two Maids team. More importantly, it allowed us to start measuring our success in a practical manner.
In 2005 two additional Two Maids stores opened along the Alabama Gulf Coast. However, in an unexpected turn, these offices underperformed. There was no continuity between locations and the numbers were low. Thankfully, during this time I came across another book, The E-Myth by Michael Gerber. Gerber writes that businesses scale with systems and I had another "lightbulb moment". I began documenting our successful actions and created our first Operations Manual. Now with an Operations Manual to reference, each location was producing uniform results. These uniform results lead to uniform success and our customers were singing our praises once again
With the success of systems, we started franchising and from 2009 to 2015 we opened 12 stores across 5 states. Our story started getting national attention. Major media players such as Entrepreneur Magazine, Better Homes & Garden, Success Magazine, CNN Money, Yahoo News and CNBC, were talking about us. Then Two Maids & A Mop was recognized by Inc. Magazine as one of the fastest-growing cleaning companies in the entire country. It was crazy!
Today, we have over 80 locations across the US and are proud to call Birmingham, AL the home of our Corporate Office and are delighted to serve the people of Birmingham, Hoover, Mountain Brook, and the surrounding areas!  
It's been an amazing journey. And even though we are no longer working inside that tiny 250 square foot office, we have the same heart and the same goal. We care deeply about providing a great cleaning experience for you every time.
Thank you, for stopping by. I hope that you give us a shot to impress you and show you why we are truly a Maid Service Worth Talking About!