About Two Maids & A Mop Centennial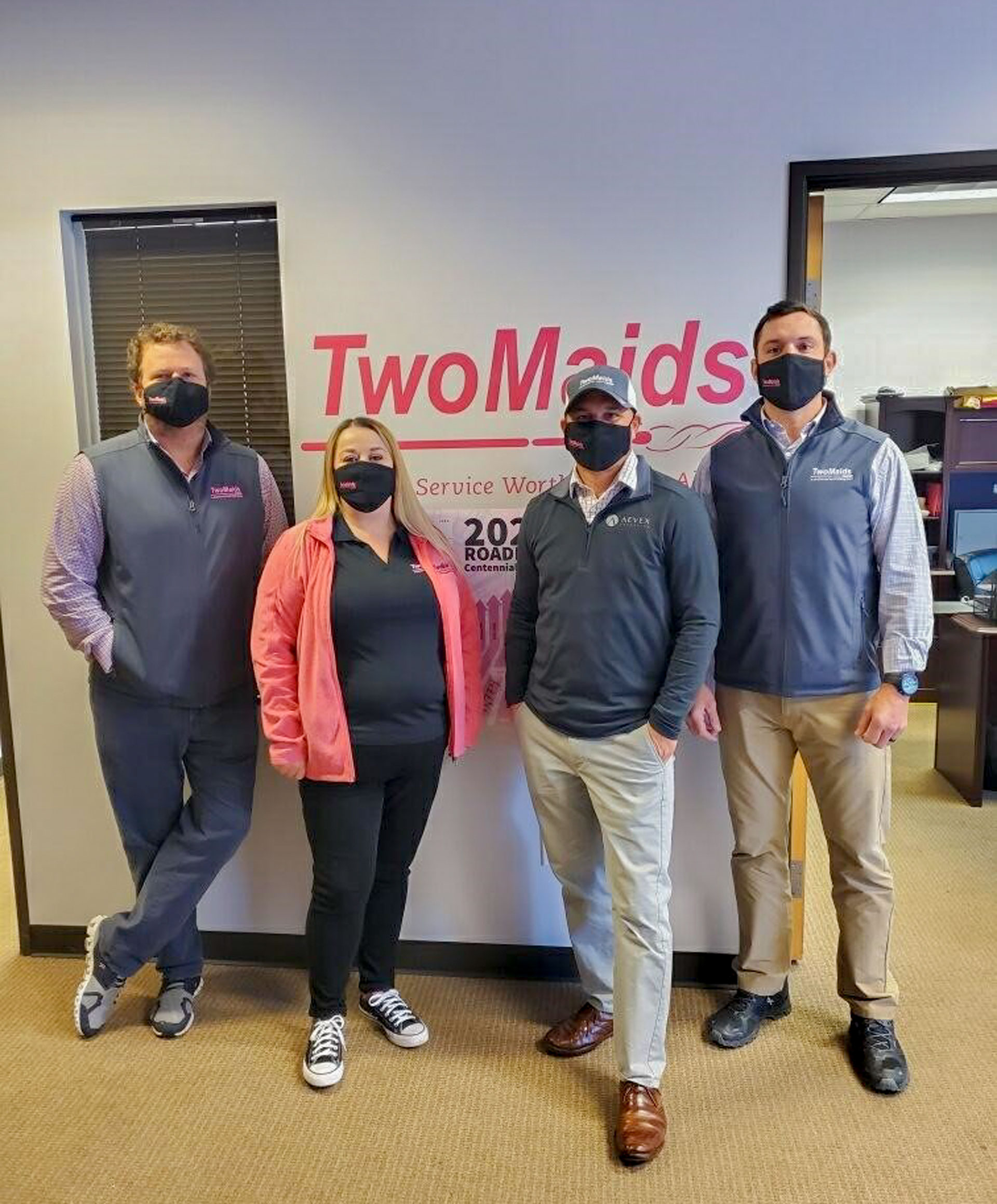 My name is Paul Ebert, President of Two Maids Franchising, the franchisor for Two Maids Centennial. I live our brand everyday behind the scenes and now I am stepping into the fore front to practice what I preach to our franchise network daily.
Most companies talk about customer service, we believe that the term customer service does not effectively communicate the value that our customers bring to our business. We simply cannot exist without you, our customer. Customer experience to Two Maids is not simply an encounter with our customers, it is making every encounter with a customer memorable. The goal of our team at Two Maids Centennial is to make sure that every interaction you have with our company will stand out. 
I am not walking this journey alone, I have two business partners Kyle Davis, Director of Corporate Strategy at Two Maids Franchising and Nick Hulsey, my brother.
Kyle, as Director of Corporate Strategy, shares in my passion for the Two Maids brand. Kyle is a graduate of the University of Georgia and was commissioned as an officer in the United States Army in 2006. He served approximately 9 years on active duty where he deployed a total of five times oversees; four deployments as a Green Beret with 5th special forces group (Airborne). He is a well decorated veteran with his achievements including two Bronze Star Medals, three Army Accommodation Medals, three Army Achievement Medals, a one Navy and Marine Corps Achievement Medal, and the Combat Infantryman badge.
Kyle has been a small business owner since 2015 and currently serves in the National Guard's 20th Special Forces Group (Airborne). He lives in Birmingham, Alabama with his wife Tara and children Hudson and Reagan.
One night on the phone with Nick while we were talking about my job, he stopped me mid-sentence and said "I'm a believer in what you are doing, if there is ever an opportunity to be involved I want to be involved."  Nick is a graduate of Athens State University with a degree in Acquisitions and Contract Management. He served 8 years on Active duty before entering the Private sector. Nick has worked for major defense companies such as The Boeing Company, British Aerospace Enterprises, the Department of the Navy, as well as AEVEX Engineering. He is still currently serving part time as a member of the California Air National Guard where he has been able to participate in wildfire support and prevention efforts. Nick lives in Escondido, California with his wife Jess and two sons Noah and Jackson.
I mentioned our manager earlier now let me introduce you to Jaime Malveaux, the face of Two Maids Centennial. Jaime's enthusiasm for life is contagious. I am confident that you will be able to hear it through the phone when you talk to her and if you ever get the privilege to meet her in person you will walk away saying the same thing. Jaime was born and raised in Colorado and lives in Aurora with her husband Jermaine and their Corgis, Maximus and Too Short.