About Two Maids & A Mop Gilbert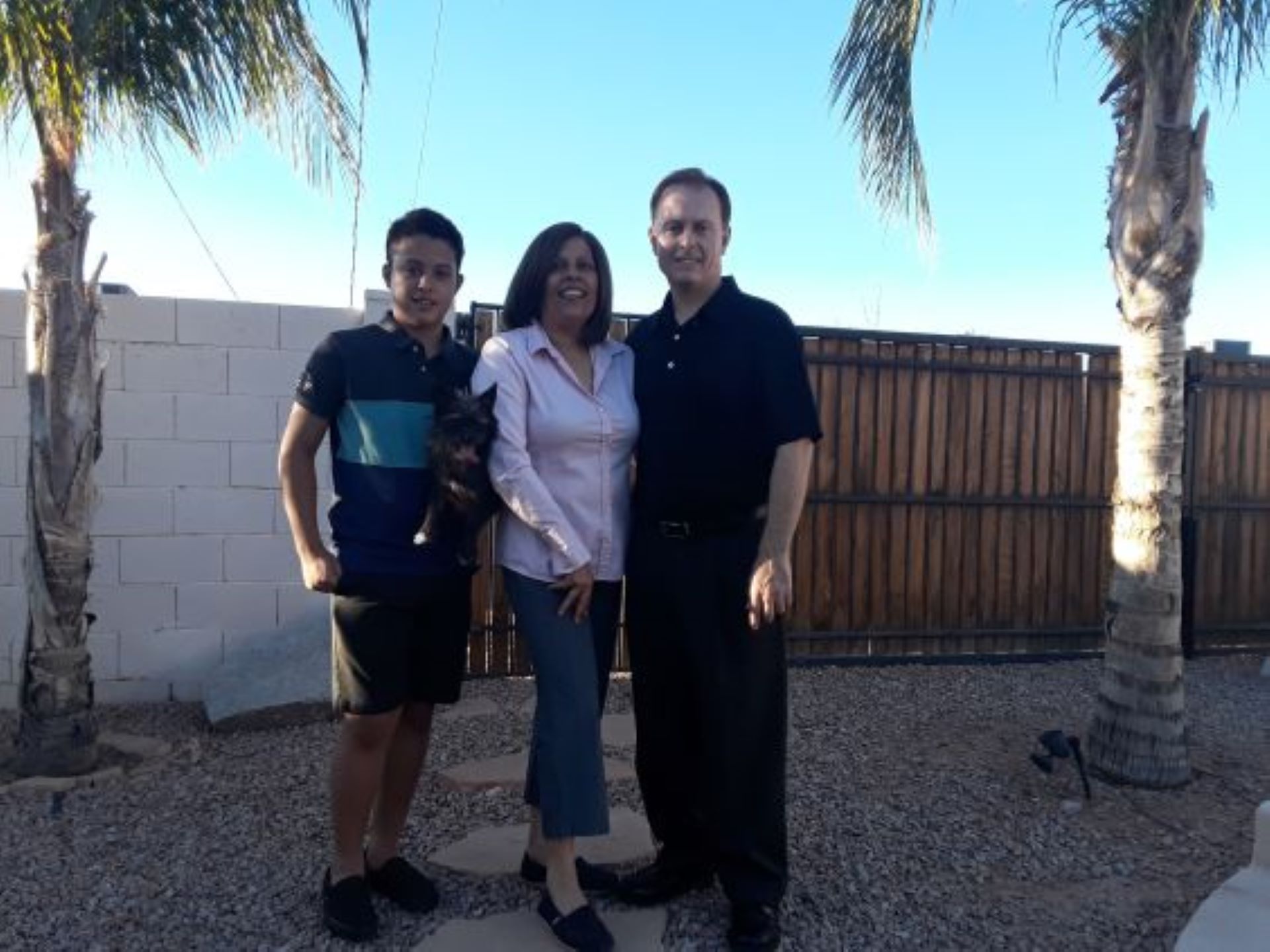 We are Ryan and Lorena Myers, proud owners of Two Maids & A Mop Gilbert. We're excited to serve Gilbert and the surrounding cities in the East Valley!
Lorena and I have been married for over 19 years and have a teenage son, Rafael, who enjoys school, soccer, and taking care of our family dog. Lorena grew up in Mexico and received her Bachelor of Science in Communication. After I graduated high school, I had a burning desire to serve my country and went into the US Marine Corps where I served 4 years and achieved Corporal rank, later receiving my Honorable Discharge. After my service, I went to college and then worked many years in sales.
Lorena and I decided to become business owners, after many years working in Corporate America, and started a residential cleaning business. Then, when we wanted to expand our business, we decided to convert to a franchise model. After extensive research, we found that Two Maids & A Mop was by far the best fit for us.
Currently, Lorena is making a recovery from cancer treatments. It's been a difficult time, but we've come through it stronger than ever, thanks in no small part to all of our customers who supported her through her treatments and supported our business. We want to thank you all so much for the support.
Because cancer has affected us personally, the partnership Two Maids & A Mop has with the non-profit Cleaning for a Reason was yet another reason we knew this was the company for us. Through this partnership, we are able to offer free house cleanings to women undergoing cancer treatment.
We are so proud to serve the East Valley community through Two Maids & A Mop and look forward to providing your next professional housecleaning!