About Two Maids & A Mop Lutz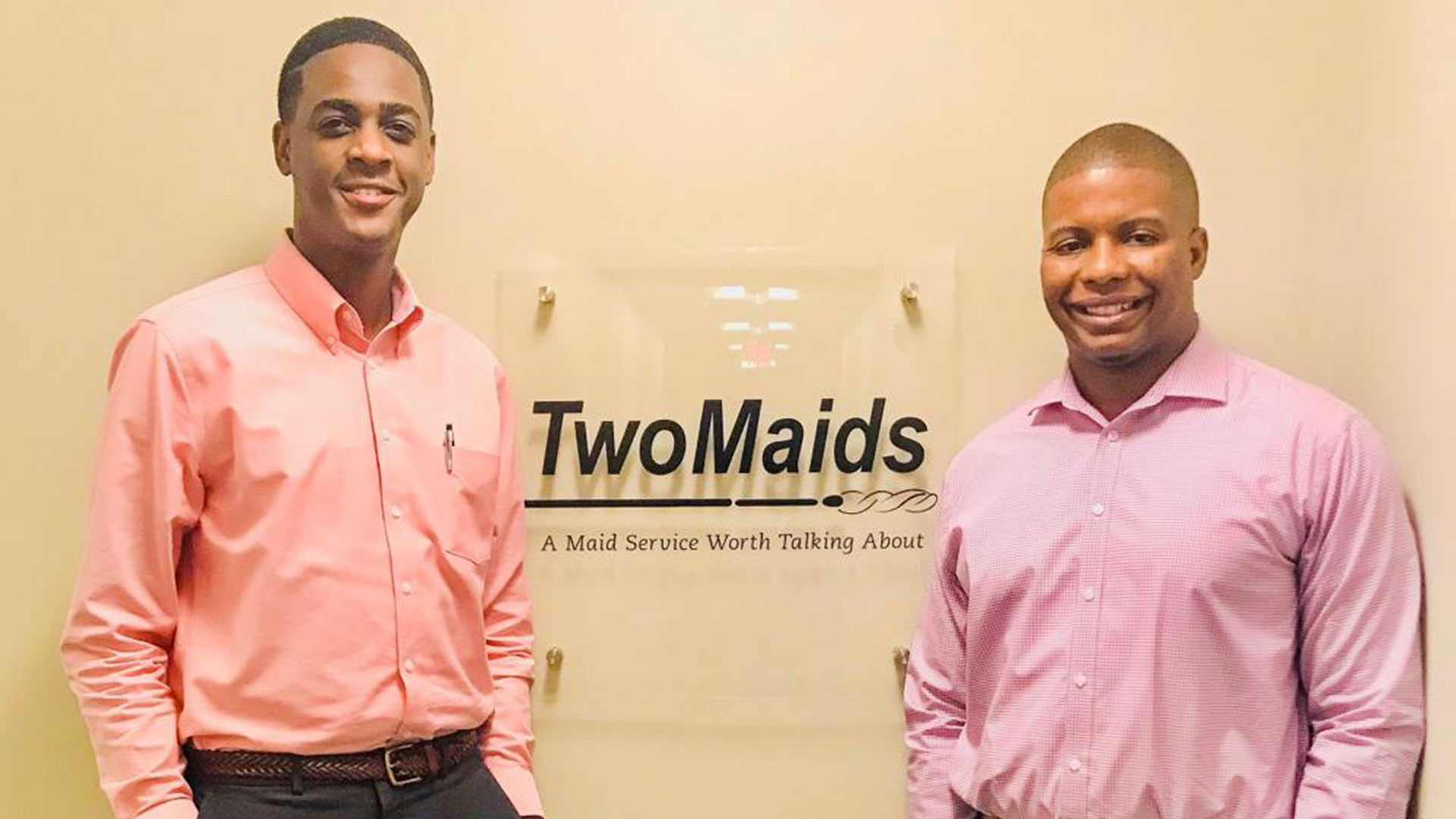 Two Maids & A Mop Pasco County is owned by close friends and business partners Sterling Birdsong and Sherman Milton III. Sterling and Sherman met during their college days when they were both students at Saint Leo University. A friendship born in Pasco County would soon turn into a business born in Pasco County, but first each partner would go their own way and find success in the "real world."
Upon graduating from Saint Leo University in 2012 with a degree in Entrepreneurship, Sterling went into the banking industry where he continues to work today. Sterling is now a commercial lender in the Tampa Bay market. He resides in North Tampa with his beautiful wife Emily, whom he also met at Saint Leo, and their lovely dog Leo.
Sherman would graduate one year later in 2013, with a degree in Marketing. He then went to work in the corporate world for a few years before deciding to switch to Real Estate and become a REALTOR®. Sherman now specializes in residential real estate in Pasco and Hillsborough County. He was recently elected as a Director of The Greater Tampa REALTORS® making him one of the youngest directors on the board.
Sterling and Sherman's paths would cross again in 2019 when unbeknownst to one another both were searching for their first entrepreneurial venture. Sherman reached out to Sterling requesting information about a loan to acquire a business. It was at this point that everything clicked. Sterling told Sherman that if they partnered up, they could go further together. Sherman agreed, and thus a partnership was formed.
After months of searching for the right opportunity Sterling and Sherman found Two Maids & A Mop. They immediately fell in love with the company's relationship with Cleaning For A Reason, a nonprofit organization that provides free house cleaning for cancer patients. Not to mention the company's Pay for Performance employee incentive plan, which always puts the customer first. The rest as they say, is history.