About Two Maids & A Mop Woodstock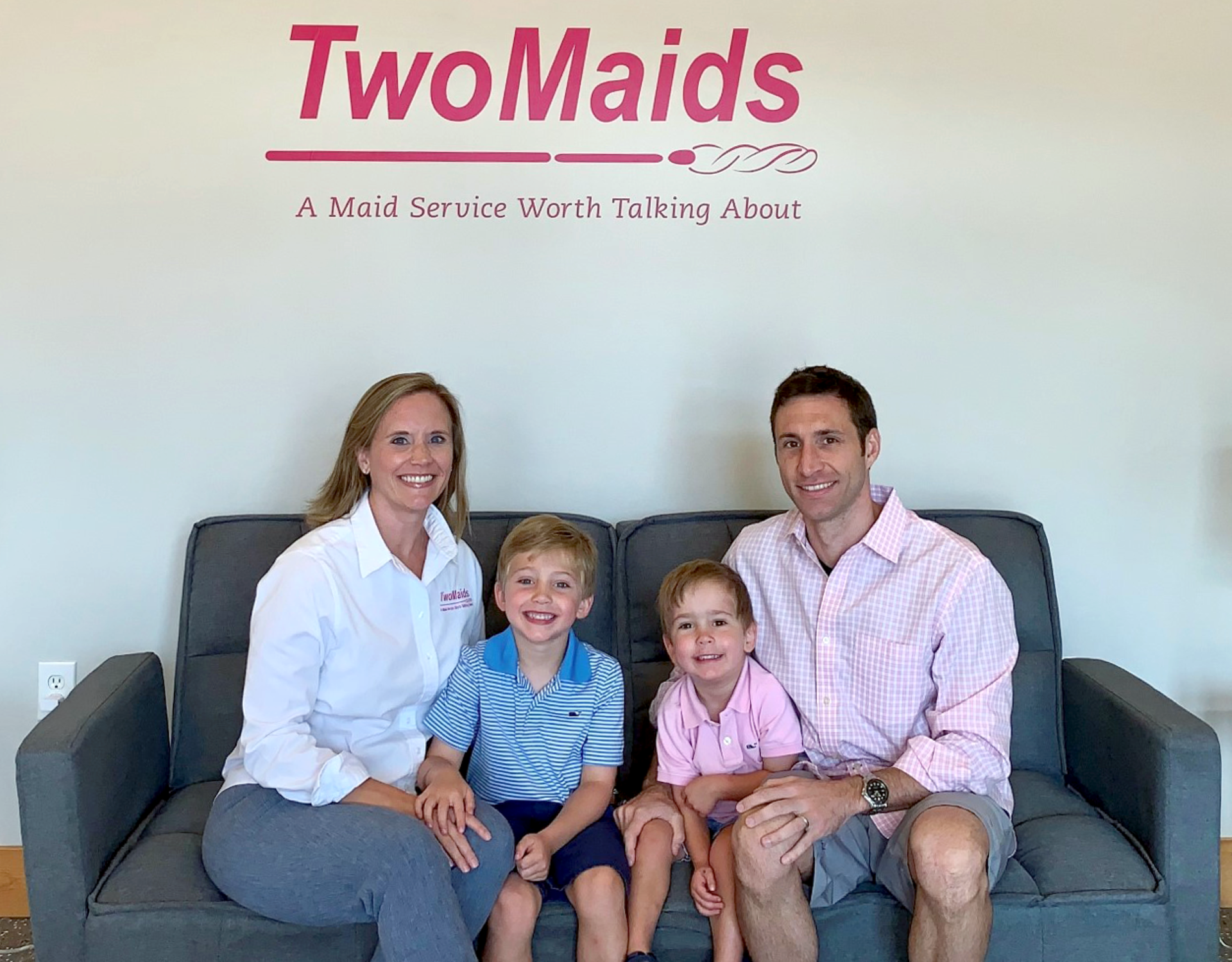 We are Tucker and Beth Moon and this is our Two Maids & A Mop story:
We have both worked for several businesses in our collective 30+ years in corporate roles; however, we always dreamed of owning our own business. When Beth's corporate position was eliminated, we decided to take the leap and try something we had long talked about.
Two Maids & A Mop had everything we were looking for as first-time business owners. First and foremost it is a business that really serves a need; as working parents, we certainly appreciate the value of having a little extra help around the house. Second, at Two Maids & A Mop we understand the important role we play in helping our employees, who are often entering the working world on a path to financial independence. Third, as a family, we strive to give back to the community which is why we are thrilled to partner with Cleaning for a Reason to provide our services to patients undergoing cancer treatment. Finally, in addition, to be being headquartered in Beth's hometown of Birmingham, AL, we felt a strong connection with the impressive home office team who have started and grown the network of Two Maids & A Mop.
Outside of work we are proud parents to two young sons, Elliott and Matthew. We are grateful for every minute spent with family and really reset our priorities in a major way when our youngest son was born with multiple congenital malformations which have required numerous surgeries and extensive hospital stays. We consider ourselves to be very lucky that everyone is healthy and we now have the opportunity to own our own business!
Be assured that as the local owners of Two Maids & A Mop, we are committed to delivering the best home cleaning experience. Let our team give you back the gift of time with a clean and tidy home!